Website Evita Art & Music renewed
06/03/2018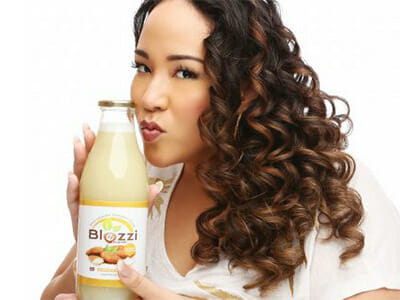 BLEZZI ORGEADE'S "FACE" IN 2018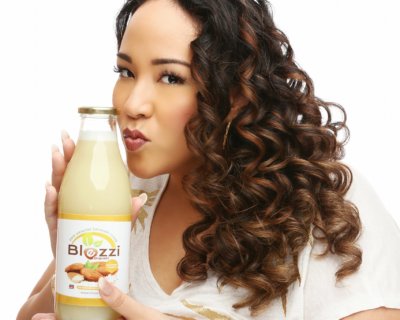 For years, Evita is working as an entrepreneur, vocalist and artist. Furthermore, Evita is on regular basis asked to be the voice over for example for advertisement campaigns. In 2017, the owner and producer of Blezzi Orgeade requested Evita to be 'the face' for this brand.
Evita could answer to this request on short notice. She was keen on lending 'her face' to the brand Blezzi Orgeade, a syrup made of bitter and sweet almonds, without added any flavourings, aromas and preservatives, produced in an authentic way.
After a year of being 'the face' for this brand, Evita has been contracted for another year to be the ambassador of Blezzi Orgeade during 2018.
Evita knows exactly what message she will convey in 2018: "In 2018, hopefully, even more people can enjoy Blezzi Orgeade, as well as expanding the number of selling points of the brand. It would be great for Blezzi Orgeade to spread their wings and fly out, across the border of The Netherlands, because to product is so great, honest and pure."